Jeff Axtell
Board Member
Jeff Axtell is the lead pastor at New Hope Christian Fellowship and has been serving there since 2008. Prior to that, he was the owner of Axtell Brothers Construction. Jeff joined the CCS Board in 2016. He and his wife Jennifer have 3 children.
Douglas Broomell
Board Member
Douglas and his family have been a part of the Cornerstone family since 2005. Douglas joined the CCS Executive Board in 2011. He obtained his law license in 1995. Douglas and his wife, Colleen, are self-employed, practicing attorneys with four children attending Cornerstone.
Johnny Flotte
Board Member
Johnny and his family moved from Southern California to Roseville in 2004. They joined the Cornerstone family in 2008 and Johnny became a board member in 2011. His three children attend Cornerstone Christian School. Johnny owns his own forklift service business. He has a God given desire and ability to fix things so it's not unusual to spot him from time to time repairing or building something on campus. Johnny loves music and playing sports, especially if his children are involved. Johnny and his wife Marty  live in Roseville and have been members of Reformation Fellowship since 2005 where Johnny serves as a Deacon.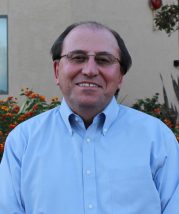 Ray Greenhouse
Chairman
Ray and his family have been a part of Cornerstone Christian School (CCS) since 1997, and he joined the CCS Executive Board in 2005. He holds a Bachelor's degree in Business Administration from California State University, Fresno, and is presently the Director over the Information Technology Customer Services and Support organization for the California State Teachers' Retirement System. He enjoys reading and sports but is mostly interested in fostering Christian leadership among Christian men, young and old. Ray and his wife Susie have four children, and reside in Rocklin.
Josh Keller
Board Member
Josh Keller is our newest board member joining the team in December of 2020. Josh has been a Sales Executive in the health insurance industry for over 15 years. Josh has 3 children who have attended school at Cornerstone for the last 6 years. His lovely wife Melissa is also active in the Cornerstone School community as the High School and Junior High Art teacher. Josh enjoys CrossFit and Soccer in his spare time, but more importantly, loves and enjoys the company of his family. The Keller's have been members of Veritas Church in Roseville for over 9 years. Josh wants to live fully in the joy of Christ and share that joy with others.
Daniel Sonke
Board Member
Dr. Dan Sonke grew up in a Christian home and church near Modesto, California. His family moved to his grandparents' almond farm in elementary school. After college, Dan went to work for a Christian mission organization working in agriculture. During this time, through the faithful preaching of a local church, he found himself embracing the teaching of the doctrines of grace. Shortly thereafter, Dan met his wife Mary Lee through a mutual friend who played "matchmaker." They now have four children who have attended Cornerstone, with the oldest having graduated in 2019. Dan has a doctorate in agriculture science and is an expert in environmental issues related to agriculture. In his spare time, Dan likes gardening, travel, and reading.